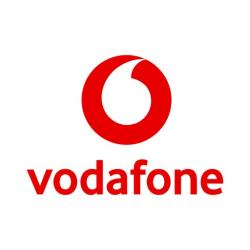 What is Vodafone and Yorn
Vodafone is a multinational telecommunications company, that serves over 150 countries all around the world. It has been a trustworthy brand since 1982 and it's the second largest mobile operator in the planet. Yorn is a Vodafone brand that targets young people.
By obtaining a Yorn SIM card, you will have excellent data and phone plans to be able to communicate with your new Portuguese and Erasmus friends. With this new card, you will have exclusive discounts like:
3€ cinema tickets every Tuesday in cinemas UCI, Castello Lopes and O Cinema da Villa;
2,50€ discount in three trips per month with Cabify;
On week days, in dominospizza.pt, you can have a large pizza and a drink for 9€;
On Subway, every Thursday the large menu will be of the same price of the small menu.
Since you are getting a SIM card from ESN, you can get Yorn X 5GB for only 2,25€ per week for three months. After those three months, the price will be 3,99€ per week.
ROAMING
The minutes of calls, SMS and megabytes of data that a person consumes abroad (within the EU, Norway, Iceland and Liechtenstein) are charged the same as at home.
Where can you get your Yorn card?
The SIM card should be included in your Welcome Kit for free. Otherwise, just ask your friends from ESN section for it. Current ESN sections that have this partnership with Vodafone:
ESN Algarve
ESN Aveiro
ESN Bragança
ESN Castelo Branco
ESN Coimbra
ESN Covilhã
ESN Évora
ESN Leiria
ESN Lisboa
ESN Madeira
ESN Minho
ESN Porto
ESN Tomar
ESN UTAD